Call Today to Find the Perfect Bundle for you!
(406) 676-3300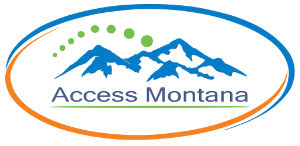 Access Montana offers fast, reliable and affordable unlimited internet service with no annoying data caps or overage fees.
EXPRESS INTERNET
✓ Email, web browsing, social media & uploading photos
PLUS INTERNET - Best Value
✓ SD Video (Standard Definition) and streaming music
PRO INTERNET
✓ HD (High Definition)

Digital TV provides you with your favorite channels, DVR service and at no extra cost Watch TV Everywhere to watch those favorite channels wherever you are on your portable device.
BASIC CABLE
✓ 45+ channels - great value of top-watched programming
STARZ
✓ Premium Channels (St. Ignatius & Thompson Falls ONLY)
Look No Further. Order Today